Today's Show
Wednesday, Nov 25, 2015
What are Donald Trump's real chances of getting the Republican nomination? Is Putin a thuggish bumbler or a mastermind? Plus, the Male/Female Hour.
Listen Now »
Cited on the Show
Wednesday, Nov 25, 2015
This article runs through ($) all the various claims. Here's a survey you've probably never heard of: "Surveys of meteorologists repeatedly find a majority oppose the alleged consensus. Only 39.5% of 1,854 American Meteorological Society members who responded to a survey in 2012 said man-made global warming is dangerous."
Authors & Experts
Tuesday, Nov 24, 2015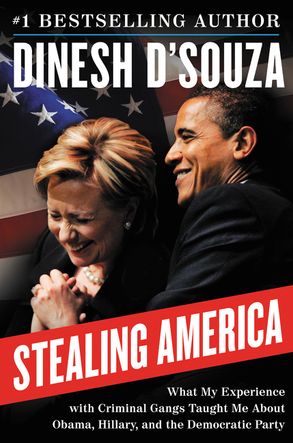 Dennis talks to Dinesh D'Souza, documentary film-maker and best-selling author. His new book is Stealing America: What My Experience with Criminal Gangs Taught Me about Obama, Hillary, and the Democratic Party.
Latest Column
Tuesday, Nov 24, 2015
For over half a century, American universities, with few exceptions, have ceased teaching and begun indoctrinating. In the last few weeks, this downhill spiral has accelerated. The university is now a caricature of an educational institution. It is difficult to come up with an idea or policy that is more absurd than the ideas and policies that now dominate American campuses. The University of California, once an elite public institution, now circulates a list of "microaggressions" that students and faculty must be careful to avoid lest they engage in racism and bigotry. Some...
Featured Product
Click Here for More Information
Advertisement
Follow Dennis


RSS Feeds