Today's Show
Friday, Dec 13, 2013
The President: the government needs to take over healthcare; the government doesn't run things well. Which is it, sir? Are we perpetuating harmful stereotypes by insisting that Santa is white? And, The Happiness Hour.
Listen Now »
Cited on the Show
Thursday, Dec 12, 2013
A drunk driving Texas teen gets probation after killing four people and paralyzing a fifth. His defense. He suffers from affluenza.
Authors & Experts
Friday, Dec 13, 2013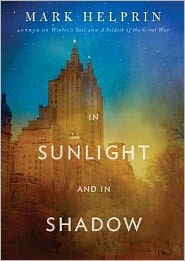 Dennis talks to Mark Helprin, frequent contributor to the Wall Street Journal, senior fellow at the Claremont Institute, and best selling novelist. His new book, now out in paperback is In Sunlight and in Shadow.
Latest Column
Tuesday, Dec 10, 2013
The only way to understand what is happening to America in our time — and for that matter, in Europe since World War II — is to understand the left. And one way to understand the left — and its enormous appeal to many decent people — is to understand what it learned from World War II and the Nazi experience. The lessons people draw from history go a long way toward explaining how they view the world and how they behave. Unfortunately, virtually everything the left learned from the unique evil known as Nazism has been wrong. The first lesson was that the right is evil,...
Featured Product
More than anything else, Dennis loves teaching Torah - the Five Books of Moses of the Hebrew Bible. Whatever your faith, or even if you have none, you will experience through these courses the true power of this enduring text - the most important words ever written.
Advertisement
Follow Dennis


RSS Feeds