Cited on the Show
Tuesday, Oct 6, 2015
Whatever you know about John D. Rockefeller, the founder of Standard Oil and America's first billionaire is probably… wrong. Burt Folsom, professor of history at Hillsdale College, has the real story about this great American industrialist in the latest course from Prager University. See it here. You'll be pleasantly surprised how much you will learn in five minutes. At PragerU we call that proof of concept.
Authors & Experts
Thursday, Oct 1, 2015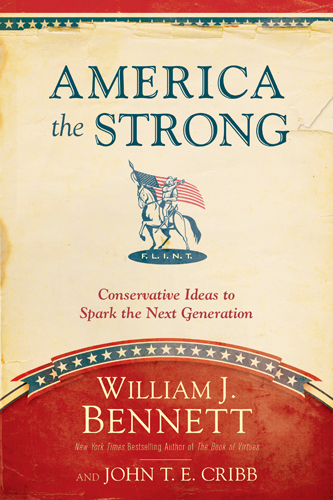 Bill Bennett, bestselling author, former Secretary of Education and host of Bill Bennett's Morning in America nationally syndicated radio show. His new book is America the Strong: Conservative Ideas to Spark the Next Generation.
Latest Column
Tuesday, Sep 22, 2015
In 2011, after 899 issues and 73 years of publication, Superman, the most famous American comic book character, announced that he was renouncing his American citizenship. "I intend to speak before the United Nations tomorrow and inform them that I am renouncing my U.S. citizenship," Superman announces. He then adds, in reference to his famous motto: "Truth, justice and the American way — it's not enough anymore." After a national uproar, the comic publisher announced that this theme would not be revisited in any future edition of the comic. But an important...
Featured Product
Click Here for More Information
Advertisement
Follow Dennis


RSS Feeds