Today's Show
Wednesday, Oct 1, 2014
If everyone "takes full responsibility" for failure in the Obama Administration, how come nobody ever resigns or is fired? Is racism so insidious that not even blacks recognize it? Plus, Charles Krauthammer and the Male/Female Hour.
Listen Now »
Cited on the Show
Tuesday, Sep 30, 2014
Ami Horowitz, investigative journalist and film-maker, talked to the Global Warming activists in NYC last week. He made a video.  Here's what they said.
Authors & Experts
Wednesday, Oct 1, 2014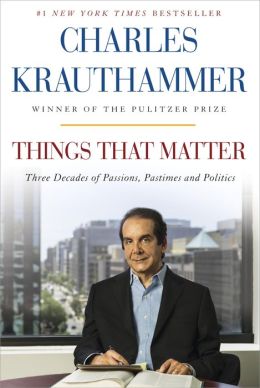 Dennis talks to Charles Krauthammer, Pulitzer Prize-winning syndicated columnist and Fox News analyst. His new book is Things That Matter: Three Decades of Passions, Pastimes and Politics
Latest Column
Tuesday, Sep 30, 2014
At least since the early part of the 20th century, aside from oil, the Arab world has produced and exported two products. It has produced essentially no technology, medicine or anything else in the world of science. It has almost no contributions to world literature, art or to intellectual development. According to the most recent United Nations Arab Human Development Reports (2003-2005), written by Arab intellectuals, Greece, with a population of 11 million, annually translates five times more books from English than the entire Arab world, population 370 million. Nor is this a new...
Featured Product
More than anything else, Dennis loves teaching Torah - the Five Books of Moses of the Hebrew Bible. Whatever your faith, or even if you have none, you will experience through these courses the true power of this enduring text - the most important words ever written.
Follow Dennis


RSS Feeds